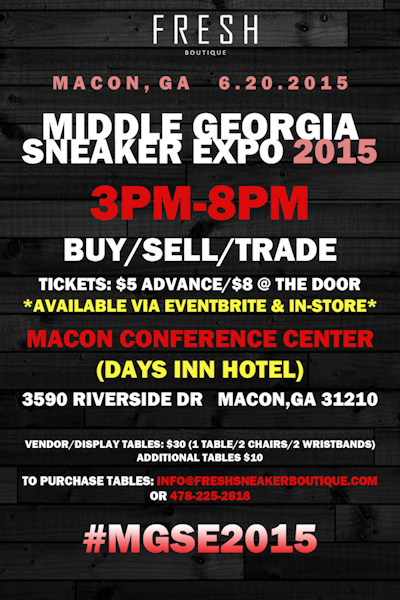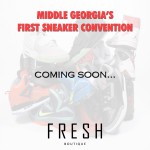 #COMINGSOON…
GET YOUR BRAND, INVENTORY & COLLECTION RIGHT… BUY/SELL/TRADE 
FRESH has created the 1st ever Sneaker Convention for the Middle GA area.  Calling all surrounding towns with:
Sneakerheads, Sneaker Restorers, Customizers, DJs, Brand Entrepreneurs / Experts, Store Owners, Collectors, Photographers, Videographers and anyone invloved in the fashion world. Come out and let Middle GA see what you have to offer.
Time, Place, Location and Details will be disclosed at a later date.